Child refuses to eat family cooked food!
They refuse to eat meat and animal products!
He or She refuses to eat vegetables!
You are worried about the quality and quantity of nutrition!
Appetite Slump & Love for Junk food in Toddlers and Young Children
This is a common and misunderstood aspect of children's growth phase affecting millions of children.
The rebellion not to eat, causing drama at the dinner table just to avoid real cooked food; but always has more space
for sweets, cake and chips!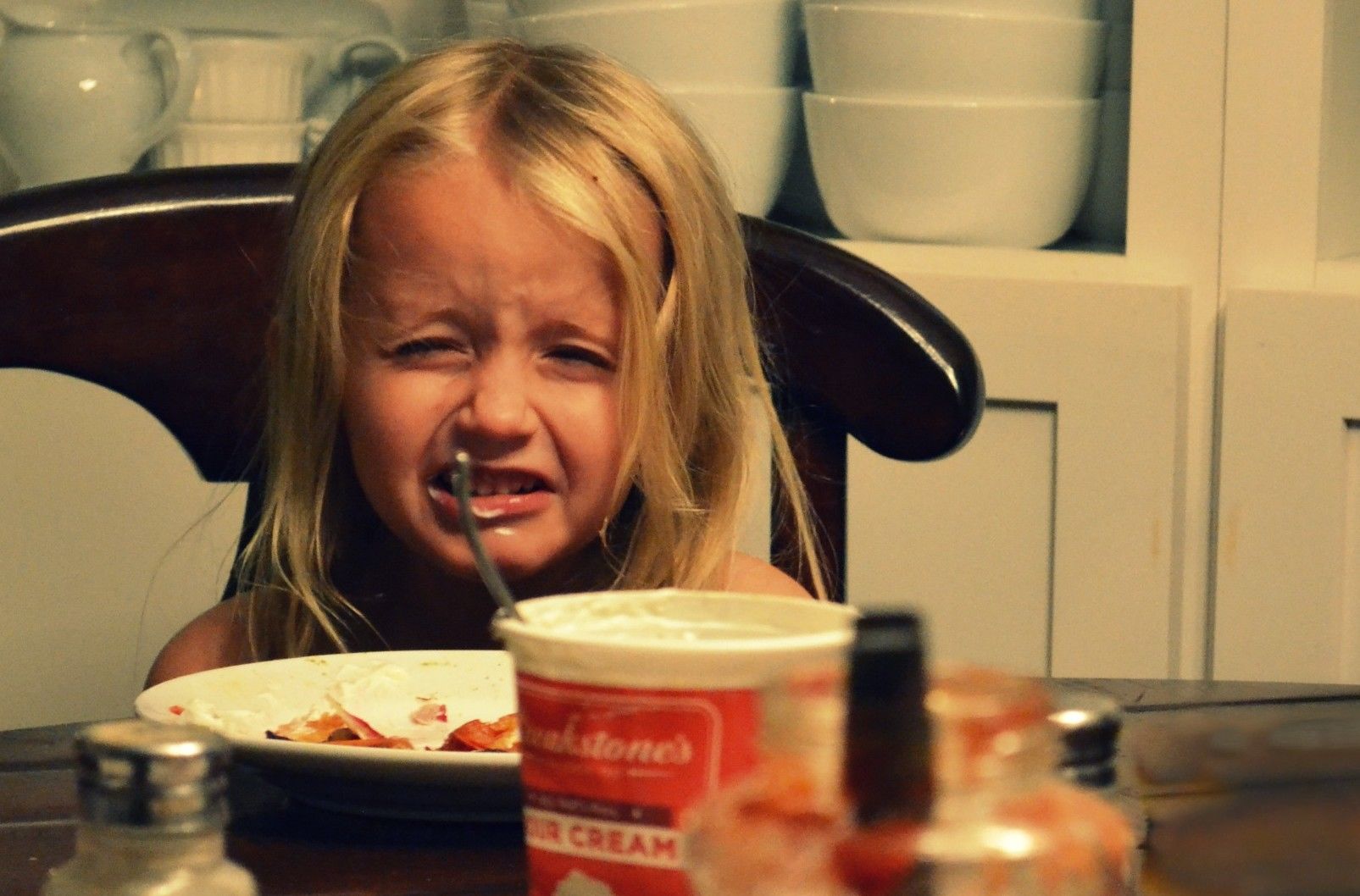 Long-term consequences!
Parent worried & concerned for your child's long-term relationship with food!
No practical solutions!
Lack practical solutions to deal with children going through this phase.
Mom is frustrated!
Moms feel both frustrated and concerned about the adequacy of right nutrition with picky or fussy eating.
As A Mom, Kidivite® Understands That You Are Not Alone!
We Care And Appreciate What You Are Going Through
It is common for your child to be a picky eater, eat inadequate amounts of real food and only have appetite for unhealthy foods.
Kidivite has been the No. 1 Appetite Tonic in South Africa for over seven years.
We offer practical tips and suggestions that have helped parents keep their children Healthy, Active & Feeding during the growth years!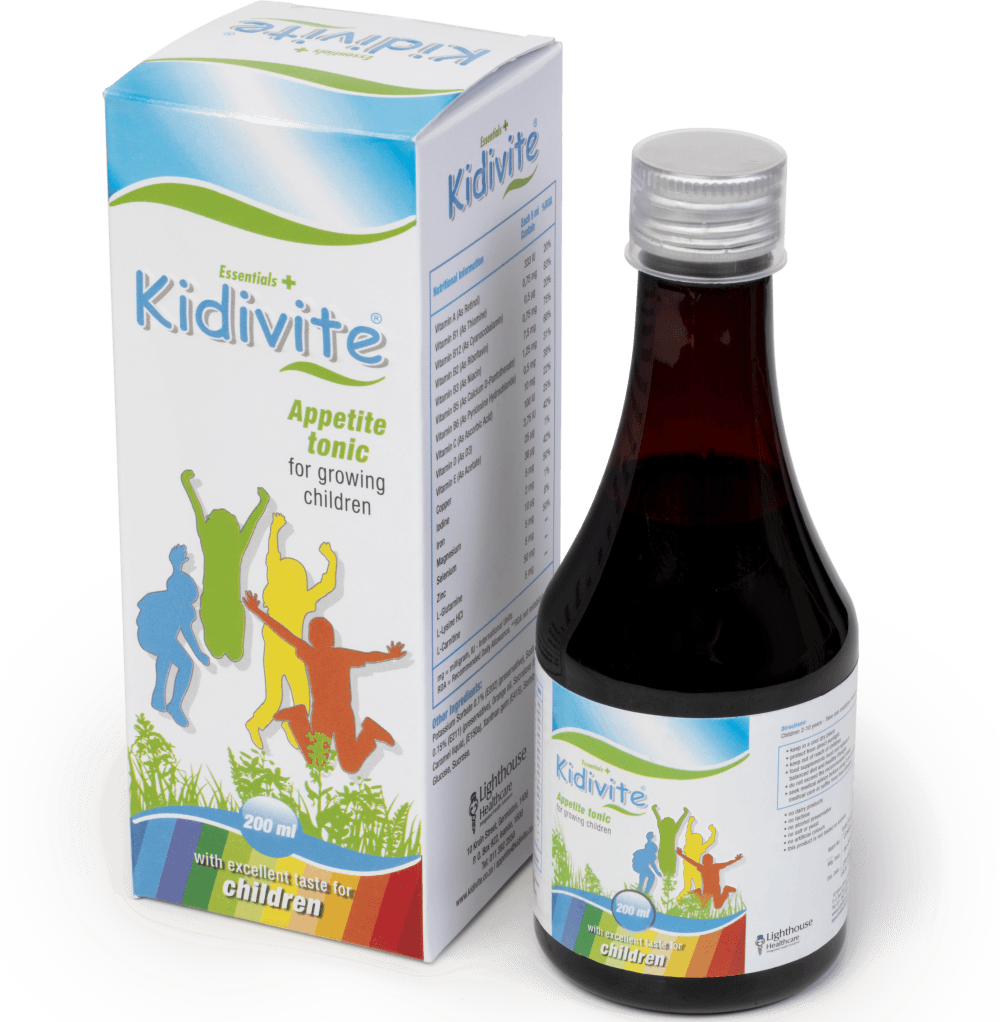 What Customers Say About Kidivite!
Not only does Kidivite contain all essential vitamins and minerals for a growing child, but my little guy loves the taste of Kidivite and it has turned my little picky eater into an adventurous eater.
My daughter and I remain on your products; yours being the first EVER that she has liked for more than a week…now nearly two months. I want the formula as this is truly a breakthrough with her.
With your products I have no worry of any deficiency in her diet anymore! KIDIVITE Syrup assists my little princess with an increased appetite and supplements her with the essential daily nutrition that she needs.I can only salute KIDIVITE for your amazing products!! I have no idea what I would do without it! Keep it up!!
By following the Kidivite® Mom's Guide, and supplementing your child with Kidivite®, you will:
Cultivate the right eating habits

that ensure healthy relationship with food.
Supplement the vitamins &minerals

that would otherwise be deficient due to the poor feeding habits
Build your child's immune system

keeping them away from illnesses and hospitalization
Provide

good nutritional foundation

for your child's growth and development.
Mom's Nutrition Guide to Picky Eaters
Get your FREE Copy of this guide
Tips and Tricks on How to Deal with Toddlers and Children who Barely Seem to Take a Full Meal!
By using Kidivite® & applying tips we help Moms (and Dads) avoid:
Micronutrient deficiency

that could

interfere with healthy

growth and development of your child
Growth, stunting and low for age weight

that is associated with mal-nutrition (under nutrition & over nutrition).
Frequent and persistence infections

as a result of poor immunity secondary to poor nutritional habits.
Children with

poor & deranged appetite & relationship with food

that affects them into their adulthood.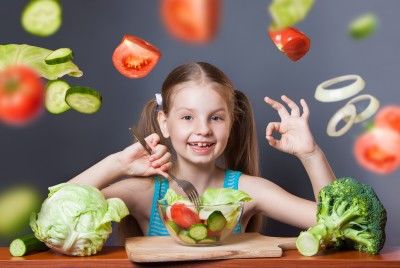 Kidivite® shall help you cope, manage and handle challenges of picky eaters and offer them good nutrition that is fundamental to their growth and development.